Posts for: September, 2014
By Dr. Millay
September 23, 2014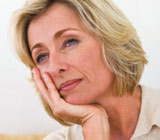 Many people suffer from problems with the temporomandibular joint (TMJ); this can result in chronic pain and severely limit the function of the jaw. Yet exactly what causes the problems, how best to treat them… and even the precise number of people affected (estimates range from 10 million to 36 million) are hotly debated topics.
There are, however, a few common threads that have emerged from a recent survey of people who suffer from temporomandibular joint disorders (TMJD). Some of them are surprising: For example, most sufferers are women of childbearing age. And two-thirds of those surveyed say they experienced three or more associated health problems along with TMJD; these include fibromyalgia, chronic fatigue syndrome, irritable bowel syndrome, rheumatoid arthritis, chronic headaches, depression, and sleep disturbances. The links between these threads aren't yet clear.
The survey also revealed some interesting facts about treating TMJD. One of the most conservative treatments — thermal therapy (hot or cold compresses) — was found by 91% to offer the most effective relief of symptoms. By contrast, the most invasive treatmentâ??surgeryâ??was a mixed bag: A slightly higher percentage reported that surgery actually made the condition worse compared to those who said it made them better.
So what should you do if you think you may have TMJD? For starters, it's certainly a good idea to see a dentist to rule out other conditions with similar symptoms. If you do have TMJD, treatment should always begin with some conservative therapies: moist heat or cold packs, along with over-the-counter anti-inflammatory medications if you can tolerate them. Eating a softer diet, temporarily, may also help. If you're considering more invasive treatments, however, be sure you understand all the pros and cons — and the alternatives — before you act. And be sure to get a second opinion before surgery.
If you would like more information about temporomandibular joint disorders (TMJD), call our office for a consultation. You can learn more in the Dear Doctor magazine articles "Chronic Jaw Pain And Associated Conditions" and "Seeking Relief from TMD."
By Dr. Millay
September 08, 2014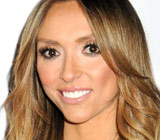 When Giuliana Rancic, long-time host of E! News, first saw her new son, she said it was "the best single moment of my life." Recently, on the eve of Duke's first birthday, the TV personality and reality star spoke to Dear Doctor magazine about her growing family, her battle with cancer — and the importance of starting her child off with good oral health.
"Duke will have his first visit with the dentist very soon, and since he is still a baby, we will make his visit as comfortable as possible," Giuliana said. That's a good thought — as is the timing of her son's office visit. Her husband Bill (co-star of the couple's Style Network show) agrees. "I think the earlier you can start the checkups, the better," he said.
The American Academy of Pediatric Dentistry concurs. In order to prevent dental problems, the AAPD states, your child should see a dentist when the first tooth appears, or no later than his or her first birthday. But since a child will lose the primary (baby) teeth anyway, is this visit really so important?
"Baby" Teeth Have a Vital Role
An age one dental visit is very important because primary teeth have several important roles: Kids rely on them for proper nutrition and speech, and don't usually begin losing them until around age 6. And since they aren't completely gone until around age 12, kids will depend on those "baby teeth" through much of childhood. Plus, they serve as guides for the proper position of the permanent teeth, and are vital to their health. That's why it's so important to care for them properly.
One major goal for the age one dental visit is to identify potential dental issues and prevent them from becoming serious problems. For example, your child will be examined for early signs of dental diseases, including baby bottle tooth decay which is a major cause of early childhood caries. Controlling these problems early can help youngsters start on the road to a lifetime of good oral health.
Besides screening your child for a number of other dental conditions or developmental problems, and assessing his or her risk for cavities, the age one visit also gives you the opportunity to ask any questions you may have about dental health in these early years. Plus, you can learn the best techniques for effectively cleaning baby's mouth and maintaining peak oral hygiene.
Breezing Through the Age-One Visit
To ease your child's way through his or her first dental visit, it helps if you're calm yourself. Try to relax, allow plenty of time, and bring along lots of activities — some favorite toys, games or stuffed animals will add to everyone's comfort level. A healthy snack, drink, and spare diapers (of course) won't go unappreciated.
"We'll probably bring some toys and snacks as reinforcements," said Giuliana of her son's upcoming visit. So take a tip from the Rancics: The age one dental visit is a great way to start your child off right.
If you would like more information on pediatric dental care, please contact us or schedule an appointment for a consultation. You can learn more about this topic in the Dear Doctor magazine articles "The Age One Dental Visit" and "Dentistry & Oral Health for Children."