Posts for: November, 2017
By Dr. Millay
November 20, 2017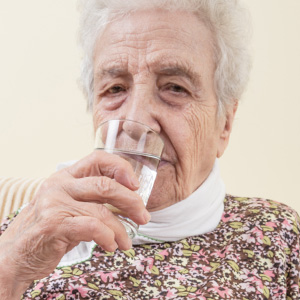 If you were asked to identify the number one mouth problem affecting dental health, what would you name? Toothaches? Poor hygiene? Jaw joint issues?
Believe it or not, the top issue among 15,000 respondents in a recent American Dental Association (ADA) survey was dry mouth. A full one-third of the respondents had experienced chronic lack of normal saliva flow; difficulty biting and tooth pain, took second and third place, respectively.
We've all experienced the discomfort of temporary dry mouth when we first wake up in the morning or after eating certain foods. But chronic dry mouth is much more serious with long-term effects on a person's teeth and gum health. This is because among its other important properties, saliva helps neutralize enamel-softening mouth acid and restores minerals to enamel after acid contact. Without sufficient saliva flow you're much more susceptible to dental disease.
While there are several causes for dry mouth, perhaps the most common is as a side effect to at least five hundred known medications. Because older people tend to take more medications than other age groups, dry mouth is an acute problem among people over 60 (a major factor for why dry mouth took the survey's top health problem spot).
You can help ease dry mouth from medications by first asking your doctor about switching to alternative medications that don't affect saliva production. If not, be sure to drink more water during the day and especially when you take your oral medication (a few sips before and after).
You can help your dry mouth symptoms from any cause by drinking more water, limiting your consumption of alcohol or caffeine, and avoiding tobacco products. You can also use substances that stimulate saliva flow—a common one is xylitol, an alcohol-based sugar that's used as a sweetener in certain gums and candies. Not only does xylitol boost saliva flow it also inhibits the growth of bacteria and thus decreases your risk of disease.
And speaking of reducing bacteria and their effects, don't neglect daily brushing and flossing. These habits, along with regular dental cleanings and checkups, will benefit you just as much as your efforts to reduce dry mouth in avoiding dental disease.
If you would like more information on treating common problems with teeth and gums, please contact us or schedule an appointment for a consultation.
By Dr. Millay
November 12, 2017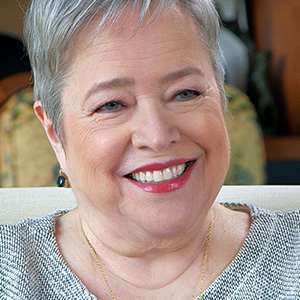 Academy Award-winning actress Kathy Bates knows how important it is to present your best face to the world — and one of the most important features of that face is a beaming smile. But there came a point when she noticed something was a little off. "I've always had good teeth, but it seemed to me as I was getting older that they weren't looking as good," Kathy explained in a recent interview with Dear Doctor magazine.
That's when she decided it was time to take action. Kathy had orthodontic treatment when she was in her fifties, and she keeps her smile bright with tooth whitening treatments. She uses a kit provided by her dentist with a safe, effective whitening solution.
Of course, a bright, healthy smile looks great anywhere — whether you're on the red carpet or "off the grid." And you don't have to be a Hollywood star to have professional whitening treatments. In fact, teeth whitening is one of the most popular and affordable cosmetic treatments modern dentistry offers.
The basic options for professional teeth whitening include in-office bleaching or take-home kits. Both types of dentist-supervised treatments offer a safe and effective means of getting a brighter smile; the main difference is how long they take to produce results. A single one-hour treatment in the office can make your teeth up to ten shades lighter — a big difference! To get that same lightening with at-home trays, it would take several days. On the plus side, the take-home kit is less expensive, and can achieve the same results in a bit more time.
It's important to note that not all teeth can be whitened with these treatments. Some teeth have intrinsic (internal) stains that aren't affected by external agents like bleaches. Also, teeth that have been restored (with bonding or veneers, for example) generally won't change color. And you can't necessarily whiten your teeth to any degree: Every tooth has a maximum whiteness, and adding more bleach won't lighten it beyond that level. Most people, however, find that teeth whitening treatments produce noticeable and pleasing results.
What about those off-the-shelf kits or in-the-mall kiosks? They might work… or they might not. But one thing's for sure: Without a dentist's supervision, you're on your own. That's the main reason why you should go with a pro if you're considering teeth whitening. We not only ensure that your treatment is safe — we can also give you a realistic idea of what results to expect, and we will make sure that other dental problems aren't keeping you from having a great-looking smile.
How often does Kathy Bates see her dentist for a checkup and cleaning? "I go about every four months," she noted. "I'm pretty careful about it." And if you've seen her smile, you can tell that it pays off. If you would like more information about teeth whitening, please contact us or schedule an appointment. You can learn more in the Dear Doctor magazine articles "Important Teeth Whitening Questions Answered" and "Teeth Whitening."